High quality, sophisticated fund administration and custody is of paramount importance to the promotion of any investment vehicle. SuMi TRUST Global Asset Services satisfies that requirement.
Member of: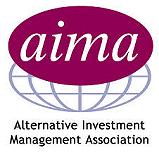 Through its unique combination of services SuMi TRUST gives its clients the confidence of the provision of a top tier technical solution to their demanding requirements that is backed by Sumitomo Mitsui Trust Holdings Inc., one of the largest trust banks in the world. With the experience gained from one of the longest service track records in Ireland, clients can be assured in the knowledge that their business is in expert hands and the people that they will be dealing with will understand what they need and expect to make their product the most successful it can be in these challenging and difficult times.
With some of the top names in the Alternative Investment industry already as clients, SuMi TRUST's global asset servicing is one of the best ways of ensuring premier solutions for you the clients.
SuMi TRUST Global Asset Services is focused on providing one of the most flexible and technically competent product offerings in the market place. With an emphasis on pragmatic and cost effective solutions we pride ourselves in being one of the foremost service providers in the following product areas: